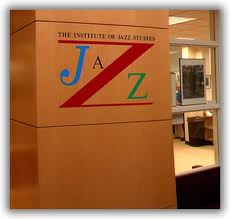 MC 057
By Anders Griffen
October 2013
Institute of Jazz Studies, Rutgers University Libraries
Finding aid encoded in EAD, version 2002 by Anders Griffen October 2013
---
Creator:
Spivey, Victoria, 1906-1976
Title:
The Victoria Spivey Collection
Dates:
1925-1940, 1961-1976
Quantity:
8.5 linear feet
Abstract:
This collection represents blues singer Victoria Spivey with song lyrics and photographs of her alongs side various artists, family, and friends. Also included are other collected writings, correspondence, and some business and personal papers.
Collection No.:
MC 057
Language:
This collection is in English
Repository:
Rutgers University Libraries. Institute of Jazz Studies
---
Blues singer, Victoria Spivey (October 15, 1906 – October 3, 1976), was an instant hit with her very first recording, "Black Snake Blues," made in St. Louis in 1926 and released by Okeh Records. Born in Houston, Texas, Ms. Spivey grew up in a musical family and was performing publicly as a young girl. From St. Louis she moved to New York where she continued to perform and record. Her accompanists included the likes of Louis Armstrong, King Oliver, Red Allen, Luis Russell, and Lee Collins. In 1928 she appeared in "Hallelujah," one of the first of the first all African American films by a major studio (Metro-Goldwyn-Mayer). While pursuing her career as a performer and bandleader, Ms. Spivey also managed, booked, and scouted other talent throughout the 30s. Throughout the 40s she performed nationwide with dancer Billy Adams under the management of Joe Glaser before going into semi-retirement in the 50s. In the 60s she returned to performing the blues and started her own record label, Spivey Records, with Len Kunstadt. Bob Dylan accompanied Ms. Spivey and Big Joe Williams on harmonica and backup vocals on a 1962 recording for the label. The label also released recordings by Lucille Hegamin, Hannah Sylvester, Buddy Tate, Big Joe Turner, Otis Rush, Otis Spann, Roosevelt Sykes, Sippie Wallace, and Willie Dixon, among others.
---
The Victoria Spivey Collection consists primarily of songs and photographs of Ms. Spivey with various artists, friends and family. The collection also contains correspondence and other collected writings, business and personal papers, and some tax papers and financial documents.
---
The Victoria Spivey Collection is arranged in two series.
---
The Institute of Jazz Studies holds one related archival collection: The Leonard Kunstadt Collection (to be processed).
---
Victoria Spivey Collection (MC 057), Institute of Jazz Studies, Rutgers University Libraries.
---
Series I. Music
Arrangement: Arranged alphabetically by song title. There is also a file of untitled and fragmented writings followed by music business files.
Summary: The series of Music contains lyrics and lead sheets for a number of songs by Victoria Spivey and others such as Paul Barbarin and Lucille Hegamin. There are also registration forms for claim to copyright for some titles.
Box
Folder
1
1
Songs, titles A-E: The Alligator Pond Went Dry -- Arkansas Road Blues -- Big Black Belt -- The Big Clock -- Big Houston Blues -- Black Snowflakes / Lucille Hegamin -- Blood Thirsty Blues -- A Bum -- Can't Blame You -- Cozy Back Home -- Deep Valley -- Dig Me -- Dirt Rat -- Don't Care -- Don't Do It -- Don't You Do It -- Dope Head Blues -- Eagle and Hawk --
2
Songs, titles F-K: Fununcking Punk -- Go Tell My Other Man -- Grinding -- Help Somebody -- Hoodoo Man -- I Don't Belame You -- If Any Body -- If You Ever Decide -- I'm A Tigress -- Jesus -- Kazoo Papa Blues --
3
Songs, titles L-P: Mad-Damn Polecat -- Mighty Po' Rat -- Miss Pussy -- Muddy Waters -- My Land -- New York Moan -- Patter Chap Time --
4
Songs, titles R-S: Rattler -- Riding the Waves -- Since My Lover's Gone From Me / Paul Barbarin, Rachel Thomas -- Slick Mother -- Sweet Mama Stingaree --
5
Songs, titles T-Y: Tak'n Over -- Tell It to My Other Man -- That Fine Meat -- That Jet -- This Fine Meat -- This Whole World -- Tired of Saving -- When -- When Your Baby's Gone -- When Your Man's Gone -- Who Cares -- Why? -- Your Head -- Your World Is Running Down -- You're My Man.
6
Other collected writings
7
Spivey Records publicity materials
8
Victoria Spivey TV Special photographs and program information
Box
Folder
2
1
Spivey Records publicity materials and business cards
2
Copyright claim applications and check from Bob Dylan
3
Acknowledgment of receipt of a notice of use of copyrighted music on mechanical instruments
Series II. Personal Files,
Arrangement: Arranged chronologically with undated materials last. The photographs are generally undated.
Summary: The series of Personal Files consists mostly of photographs, some of which include notes of identification on the back. There is also a file of correspondence arranged chronologically, assorted tax papers and financial receipts, and a commendation from Broadcast Music, Incorporated.
Box
Folder
2
4
Correspondence, arranged chronologically, 1961-1976 and undated
5
Photographs of Ms. Spivey and with various musicians. Also an autographed 8x10 from Louis Armstrong and images from Hallelujah
6
Framed photo of Ms. Spivey with a garaged sailboat
7
Small prints of Ms. Spivey with various musicians, friends and family
8
Photographs from an envelope labeled: "Vicky Family Stuff"
9
Various photographs adhered to cardboard including Victoria Spivey with Big Joe Williams, and with Bob Dylan, ca. 1962
10
Family photos including one with the annotation: "only known picture of Victoria's mother, Addie Spivey"
11
Name pin: "Victoria"
Box
Folder
1
9
Personal papers: State and County tax redemption receipts for family property in Harris County and the City of Houston, Texas, April 1925- March 1940 ; receipt of objects, New Orleans Jazz Museum, June 4, 1963 ; Queens Piano Co. receipt, May 17, 1968 ; Commendation of Excellence from BMI, March 1970 ; large photographs