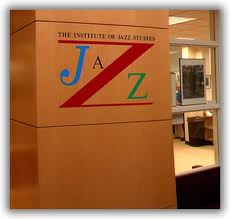 MC 44
By Pedro Gonzalez-Fernandez, Tad Hershorn, Kiron Johnson, Angela Lawrence, Elizabeth Surles, and Lily Troia
12 June 2015
Institute of Jazz Studies, Rutgers University Libraries
Finding aid encoded in EAD, version 2002, by Pedro Gonzalez-Fernandez, Tad Hershorn, Kiron Johnson, Angela Lawrence, Elizabeth Surles, and Lily Troia, 2015 June
---
Creator:
Starr Piano Company. Gennett Record Division
Title:
Gennett Records Division of Starr Piano Company records and sound discs
Dates:
1920-1939
Quantity:
18 boxes (7.5 linear feet)
Abstract:
The collection includes select recording information cards, disposition records, ledgers, and metal master and mother sound discs of the Gennett Records Division of the Starr Piano Company. The collection documents Gennett Records as well as its subsidiary labels and divisions.
Collection No.:
MC 44
Language:
English
Repository:
Rutgers University Libraries. Institute of Jazz Studies
---
The Starr Piano Company, originally founded as the Trayser Piano Company in 1872, was incorporated in 1878 in the Whitewater Valley Gorge area of Richmond, Indiana by James and Benjamin Starr. In 1893 Henry Gennett and John Lumsden acquired half ownership in the Company, and after the death of Benjamin Starr in 1903, Gennett assumed control of the company. By 1915 Starr was among the largest producers of pianos in the nation, and by 1916 Starr Piano was manufacturing and retailing "Starr" brand phonographs.
In 1916 Starr Piano Company established a recording division, initially with records pressed offsite. In 1917 Starr Piano constructed a six-story phonograph manufacturing and record-pressing facility in Starr Valley in Richmond. In 1918 the Company changed the recording unit name to the Gennett Records Recording Division for ease of negotiations with independent distributors. Mid-1919 Gennett introduced lateral-cut discs without paying a licensing fee to the Victor Talking Machine Company, which held the patent on the technology. Victor sued Starr Piano for the infringement in the United States District Court for the Southern District of New York. In 1921 the Court ruled in Gennett's favor, concluding that Victor could not prove they had invented the lateral-cut recording concept, further affirmed on appeal in 1922 in the U.S. Circuit Court of Appeals.
By 1920, the Gennett Records label was producing around 3,000,000 records annually, with a catalog offering classical, sacred, popular and military band music, among other genres. Gennett began recording jazz music in 1919 with the white ensemble the New Orleans Jazz Band, and moved in to the production of "race records" as the 1920s progressed, charting the rise of early blues, jazz, and commercial dance tunes.
The Gennett Records Division would go on to record an array of early jazz, blues, gospel, country, ethnic, and popular music under a variety of subsidiary labels, releasing early recordings of legends including the New Orleans Rhythm Kings, The Wolverines, King Oliver's Creole Band, Hoagy Carmichael, Jelly Roll Morton, Fats Waller, Louis Armstrong, Wingy Manone, Georgia Tom, Gene Autry, Charlie Patton, Duke Ellington, Fletcher Henderson, Blind Lemon Jefferson, Guy Lombardo and many more. By the mid-1930s, amidst the Great Depression, Starr Piano Company had shut down all of its affiliated factories and studios, and by 1935 had sold many of its masters to a new Champion label operated by American Decca Records.
---
The Gennett Records Division of Starr Piano Company records and sound discs contains materials that span the period of 1920 to 1939 with additional undated materials; the bulk of the material dates from 1921 to 1933. The collection consists of business records (recording cards, disposition records, and ledgers) and sound discs with their original folders. The recording cards document the various recording sessions that occurred at Gennett's studios in Richmond, Indiana, and New York City. These sessions cover a wide variety of styles, including classical, jazz, blues, ethnic, country, gospel, novelty, sound effects, hokum, popular music, and oratory. Some notable performers who appear on the recording cards are King Oliver's Creole Jazz Band, Fletcher Henderson, Duke Ellington and His Washingtonians, Fats Waller, Ladd's Black Aces, and Leon Ropollo. Private (also known as "vanity") recording sessions are also documented, including several by the Ku Klux Klan. Several recording cards contain technical remarks by the recording engineer. The ledgers hold financial and administrative information related to recording sessions, including recording dates, location, copyright information, and royalties as well as documentation of when some master recordings were destroyed. The majority of the these records were kept in bound ledgers, some of which have since been unbound, though there are several loose sheets. A few advertisements related to Gennett recordings, such as seasonal releases and the sound effects series, are contained alongside the loose ledger sheets and disposition records. The sixteen sound discs are the metal masters (also known as "stampers") and mothers used to create 78-rpm shellac phonograph records.
---
The collection is arranged in two series:
Series 1: Records, 1920-1939
Subseries 1a: Recording cards, 1920-1928
Subseries 1b: Disposition records and ledgers, 1925-1939
Series 2: Metal mother and master sound discs with original folders, 1922-1931
---
The Institute of Jazz Studies (IJS) holds a record catalog collection with catalogs for Gennett Records and subsidiary record labels. The IJS Library holds many Gennett recordings by some of the artists whose names and recordings appear in this collection.
---
(MC 44), Institute of Jazz Studies, Rutgers University Libraries.
This collection was processed and finding aid encoded as part of the Institute of Jazz Studies' 2015 Jazz Archives Fellows program.
---
Series 1. Records, 1920-1939
Arrangement:
Series 1 is arranged in two subseries. Subseries 1a, Recording cards, is arranged by matrix number and studio location. Cards with non-consecutive matrix numbers have been collated by studio and date order. In Subseries 1b, Disposition records and ledgers, disposition records are arranged by rough chronological order and ledgers are arranged by matrix numbers.
Subseries 1a: Recording cards, 1920-1928
Box
Folder
1
1
7518-7566A, 1920-1921
2
7567-7599A, 1921
3
7600-7632A, 1921
4
7633-76736A, 1921
5
7674-7716B, 1921
6
7717-7763A, 1921-1922
7
7564-7802A, 1922
Box
Folder
2
1
7803-7843, 1922
2
7843A-7890A, 1922
3
7891-7937B, 1922
4
7937C-7984A, 1922
5
7984B-8034A, 1922
Box
Folder
3
1
8035-8088, 1922
2
8088A-8139, 1922
3
8139A-8189C, 1922-1923
4
8190-8249A, 1923
5
8250A-B-8293A, 1923
Box
Folder
4
1
8293b-8339, 1923
2
8339a-8391, 1923
3
8391a-8437, 1923
4
8437a-8481b, 1923
5
8482-8534, 1923
Box
Folder
5
1
8534a-8581, 1923
2
8582-8632, 1923
3
8632q-8687b, 1923
4
8688-8743a, 1923-1924
5
8744-8797a, 1924
Box
Folder
6
1
8798-8846, 1924
2
8846a-8898a, 1924
3
8899-8969a, 1924
4
8920; 8970-9025, 1924
5
9026-9086a, 1924
Box
Folder
7
1
9087-9130a, 1924
2
9131-9210a, 1924
3
9215-9257a, 1924
4
9258-9340a, 1925
5
9341-9409a, 1925
6
9410-9482a, 1925
Box
Folder
8
1
9483-9555, 1925
2
9556-9620a, 1925
3
9621-9699a, 1925
4
9700-9795a, 1925
5
9796-9906a, 1925
6
9907a-9949a, 1925
Box
Folder
9
1
X1-X70a, 1926
2
X72-X137, 1926
3
137a-247, 1926
4
X247b-EX296, 1926
5
GEX297-GEX341a, 1926
6
GEX362-GEX433, 1926-1927
7
GEX434-GEX631, 1927
Box
Folder
10
1
GEX632-GEX745, 1927
2
GEX746-GEX961, 1927
3
GEX962-GEX1085, 1927-1928
4
GEX1086-GEX1176, 1928
5
GEX1177-GEX1258, 1928
6
GEX1259-GEX1372, 1928
7
GEX1373-GE14043, 1928
Box
Folder
11
1
Test #1-11067, 1921-1922
2
11068-11183, 1922
3
11184-11302, 1922-1923
4
11303-11B33a, 1923
Box
Folder
12
1
11B34-11523, 1923
2
11524-11657, 1923
3
11658-11784, 1924
4
11785-11889, 1924
5
11890-11999, 1924
Subseries 1b. Ledgers and disposition records, 1925-1939
Box
Folder
13
1
Ledgers, matrices 15001a-15084b, 1925-1926
2
Ledgers, matrices 15085a-15270, 1926-1927
3
Ledgers, matrices 15271-15484, 1927-1928
Box
Folder
14
1
Ledgers, matrices 15485-15649, 1928-1929
2
Ledgers, matrices 15650-15787, 1929
3
Ledgers, matrices 15788-16042, 1929-1930
Box
Folder
15
1
Ledgers, matrices 16043-16195, 1930-1931
2
Ledgers, matrices 16196a-16330, 1931
3
Ledgers, matrices 16331-16657, 1931-1933
4
Disposition records, 1930-1938
5
Disposition records and ledgers, 1929, 1931,undated
Box
16
Ledger, matrices GEX 1187-2953, 12053-19997, 63137-63288, 1925-1939
Series 2. Metal mother and master sound discs with original folders, 1922-1931, 16 metal sound discs, 78 rpm, 10-12" diameter, and original cardboard sleeves except as indicated
Arrangement:
Series 2, Metal mother and master sound discs with original folders, is arranged chronologically.
Box
Folder
17
1
Do It Again, Bailey's Lucky Seven, matrix 7856A, no folder, 1922
2
Lonesome Mama Blues, Ladd's Black Aces, matrix 7883A, 1922
3
If Your Man Is Like My Man, Mandy Lee and Ladd's Black Aces, matrix 8312A, 1923
4
Runnin' Wild, Southern Blues Singers/Trio, matrix GE-14981-A, 1929
5
Givin It Away, Charlie Davenport, matrix 14983B, 1929
6
Broke Man Blues, Georgia Tom, matrix GE15306, no folder, 1929
7
Levee Bound Blues, Georgia Tom, matrix GE16224, no folder, 1930
8
The Girl I Left Behind, Gene Autry, matrix 16714A, 1930
9
Monkey Blues, Alura Mack's Entertainers, matrix GE16862-B, 1930
10
Texas Blues, Gene Autry, matrix G16878, no folder, 1930
11
Alabama My Mistreated, Cow Cow Davenport, matrix 16738R, no folder, 1930
Box
Folder
18
1
Tin Roof Blues, Barbecue Joe and His Hot Dogs, matrix GE17059E, 1930
2
Weary Blues, Barbecue Joe and His Hot Dogs, matrix G17060, 1930
3
A Hokum Stomp, Hokum Boys and Jane Lucas, matrix 17288A, 1930
4
Richmond Stomp, Chicago Stompers, matrix 17631A, 1931